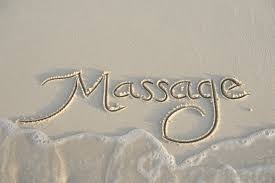 Tans Unlimited now offers Therapeutic Massage Therapy Services at our location

Massage therapy consists primarily of hands-on manipulation of the soft tissues of the body, specifically, the muscles, connective tissue, tendons, ligaments and joints for the purpose of optimizing health.
Massage therapy treatment has a therapeutic effect on the body and optimizes health and well-being by acting on the muscular, nervous and circulatory systems. Physical function can be developed, maintained and improved; and physical dysfunction and pain and the effects of stress can be relieved or prevented through the use of Massage Therapy
Eva our Registered Massage Therapist , Reiki Practitioner and Trigger Point Therapist, has over three years experience in Massage Therapy. Her unique style includes a mix of Deep Tissue , Swedish Techniques, Myofascial release, Joint mobility and decompression of the nerves and arteries that leaves our patients feeling Relaxed and Pain Free.

Types of Massage Services


Trigger points are very common and can occur within any muscle of the body. Patients that have trigger points often report persistent pain that results in decreased range of motion of that muscle. The most common muscles affected are in the head and neck area, which can lead to the development of other symptoms such as headaches, jaw pain, ringing in the ear, and eye pain
Deep tissue massage uses firm pressure and slow strokes to reach deeper layers of muscle and fascia (the connective tissue surrounding muscles). It's used for chronic aches and pain and contracted areas such as a stiff neck and upper back, low back pain, leg muscle tightness, and sore shoulders
Reiki is a Japanese technique for stress reduction and relaxation that also promotes healing. It is administered by "laying on hands" and is based on the idea that an unseen "life force energy" flows through us and is what causes us to be alive. If one's "life force energy" is low, then we are more likely to get sick or feel stress, and if it is high, we are more capable of being happy and healthy.
A treatment feels like a wonderful glowing radiance that flows through and around you. Reiki treats the whole person including body, emotions, mind and spirit creating many beneficial effects that include relaxation and feelings of peace, security and wellbeing
Myofascial release (MFR) therapy focuses on releasing muscular shortness and tightness. There are a number of conditions and symptoms that Myofascial release therapy addresses.
Many patients seek Myofascial treatment after losing flexibility or function following an injury or if experiencing ongoing back, shoulder, hip, or virtually pain in any area containing soft tissue.
Swedish massage therapy is the modality that comes to mind when most people think about massage. As the best-known type of bodywork performed today, one of the primary goals of the Swedish massage technique is to relax the entire body. This is accomplished by rubbing the muscles with long gliding strokes in the direction of blood returning to the heart. But Swedish massage therapy goes beyond relaxation. Swedish massage is exceptionally beneficial for increasing the level of oxygen in the blood, decreasing muscle toxins, improving circulation and flexibility while easing tension.
Sports Massage for Recovery and Rehabilitation

Sports massage therapy is geared toward athletes. The particulars of the sports massage technique are specific to the athlete's sport of choice. Focusing on areas of the body that are overused and stressed from repetitive and often aggressive movements
The sports massage actually came from the Swedish massage technique. Geared specifically to the athlete, this massage focuses on muscles that have seen a large degree of stress and use, often to the point of overuse. Normally, these are muscles that have seen repetitive and aggressive movement as a part of the overall sport or competition.The sports massage is now recognized by many in the training industry as an accepted component to an overall regimen of training and competition